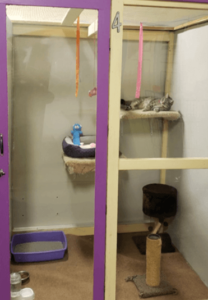 Whether your are going away for a day or weeks, we can offer all the perks and loving care your feline companions get at home……and more.
Your kitty will receive the royal treatment and the best of care by our experienced Kennel Techs, many who are cat owners themselves!
Whether its meals, brushing, playing or administering medicine, we do it all because the care and comfort of your pet is our top priority!
Cats enjoy their own, private and spacious Condos (not cages!) equipped with all the amenities; toys, comfortable bedding, blankets, cat trees, water dispensers, food bowls and litter boxes.
***PawSpa is no longer accepting cats who need insulin shots***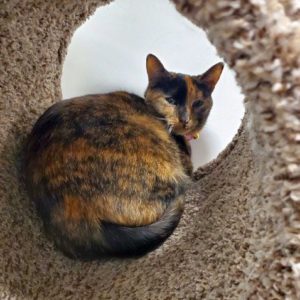 Our "Cat Condos" are the talk of the town.
                             Word is ……
                                                  ….They are Purrrfect!